Want to earn $200 in cash rewards?
1
You will receive an email after you purchase a Travel Buggy wheelchair from our site.
2
Simply share your unique referral link to all your friends and family. Share it on social media, the more the merrier
3
Once your friend buys a Travel Buggy power chair from our site. We will send you $200 through PayPal after a review period of 60 days.
If you are an existing customer of Travel Buggy, and haven't received your referral link you can also contact us by clicking here
Note: You can only refer friends if you have bought a Travel Buggy power chair from this online store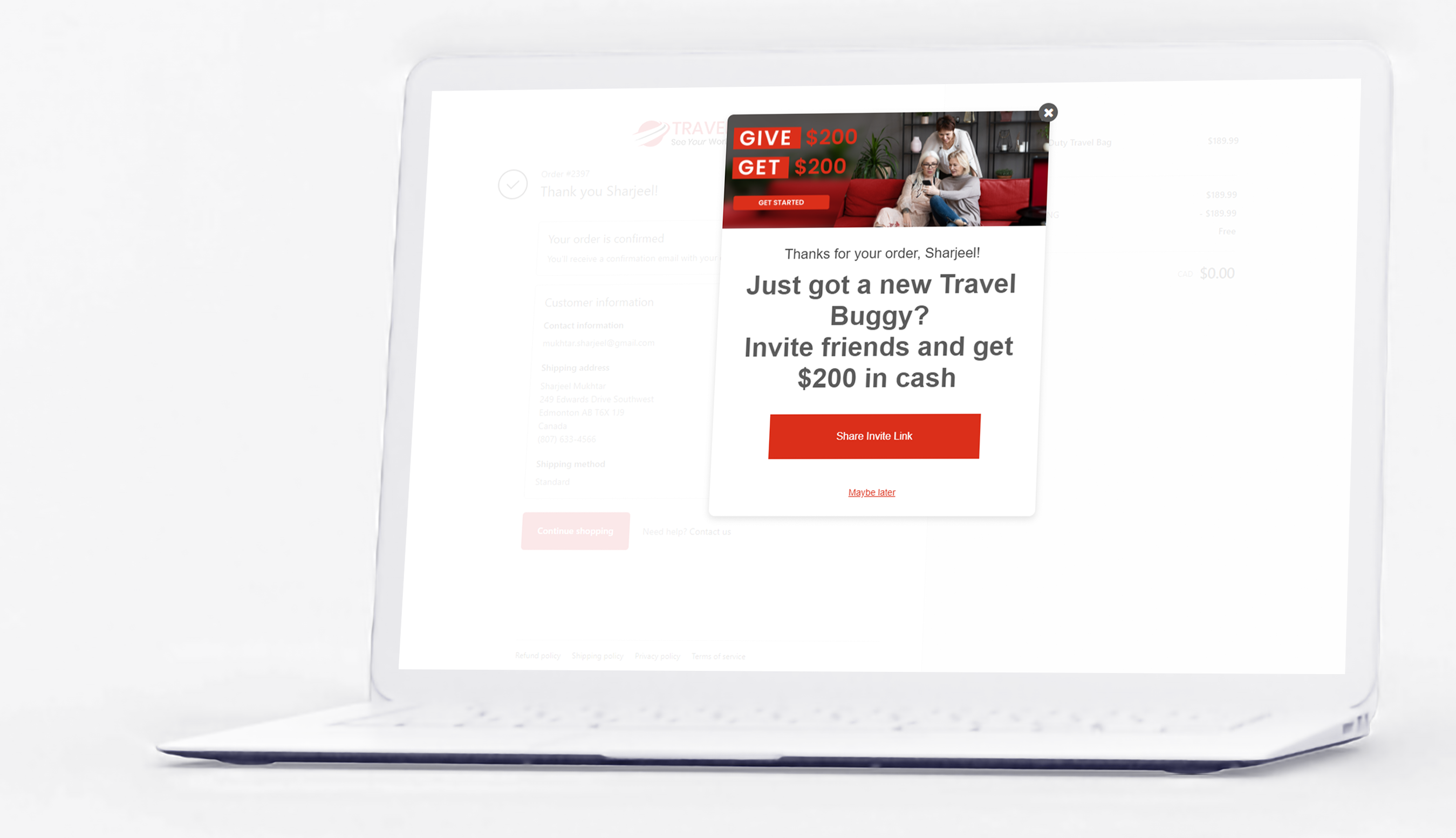 STEP 1
Locate your unique referral
You will receive your unique referral in a pop up after you complete your purchase of a Travel Buggy power chair. You will also receive an email after your purchase with your link and be able to access your referral dashboard.
STEP 2
spread the word
Share you unique referral link to anyone that you think might be interested in purchasing a Travel Buggy. You can also post or share your referral link using Facebook, email, text messages or any other means necessary (like writing it on a napkin at Costco)!
STEP 3
using the link to shop online
When your friend enters your unique referral link on any web browser it will take them to our website, where they can see, learn, and potentially purchase a Travel Buggy in the comfort of their own home.
FREQUENTLY ASKED QUESTIONS