OUR
STORY
Travel Buggy began as a search to find a portable mobility aid for Nanna.
What we needed was a powered mobility aid that would fit in the back of our vehicles allowing us to conveniently pick her up for coffee or a trip to the mall. What we found was that all the mobility scooters and power wheelchairs available were too big, heavy, and cumbersome to manage for us or Nanna.
Our search led us to look for more innovative concepts to solve this problem and the eventual creation of the Travel Buggy.
Our journey to provide a foldable electric wheelchair for Nanna has not just improved her life and ours, but thousands of other customers' lives along the way too. We are so grateful to be a part of our customers' story.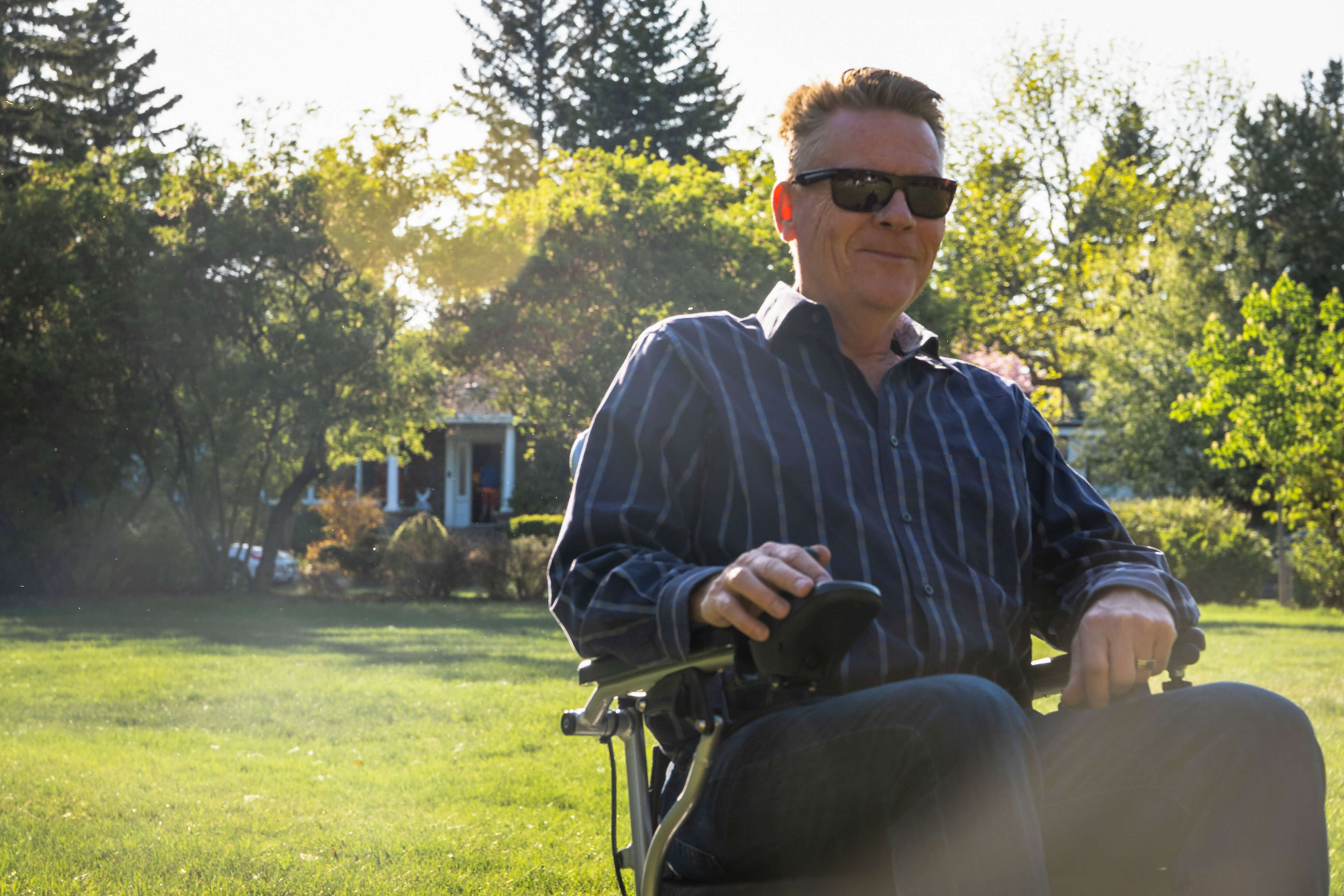 OUR
MISSION
To provide convenient and easy to use powered mobility solutions to help Canadians regain their independence and see their world again.
OUR
PROMISE
We promise to provide our customers with innovative power chairs that are safe, high quality, and always travel friendly.
COMMITMENT TO EXEMPLARY CUSTOMER SERVICE
Rosemarie
As you can see we made it to the mall. It was great to be able to zoom around together. This is a game changer now that both of us can't walk any distance.
Thank you for all your help getting us all decked out.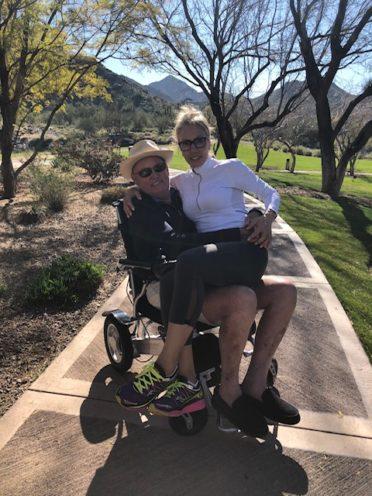 KEVIN & PAM
We are so grateful to have found this mobility device it has improved our quality of life substantially and given us a freedom that we had lost due to reduced stamina from illness and health and mobility changes.
Jennifer
We took it on our trip to Hawaii a couple of years ago and it navigated the ship and all the ports flawlessly. We wouldn't have had such a wonderful trip without it and it is used every day with gratitude.
Veteran Approved
I will be 85 in January 2020. Made for Canadian winters, with 12" rear wheels and power to burn. What I love is that is folds to a free standing position and fits perfectly into my vehicle. There is no way I can express how wonderful it feels to be able to go where and when I want.
Claudia
The ease of taking it out and putting it back in our vehicle has made it so easy for my husband and my cousin. They absolutely love the fact that it is one piece and I love the maneuverability of it.
CONSTANT RESEARCH & DEVELOPMENT
All our power chairs undergo rigorous testing and quality checks to ensure your safety. We are constantly pushing the boundaries of performance and usability to ensure that you can see your world again with pride and peace of mind.
TRAVEL BUGGY SUPPORTS LOCAL CHARITIES AND COMMUNITIES
When you purchase our products you are making a difference! How? Travel Buggy gives time and resources to local and national organizations including: