Travel Buggy Supports
Local Charities and Communities
When you purchase our products you are making a difference! How? Travel Buggy gives time and resources to local and national organizations including: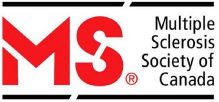 MS Society of Canada
When we started Travel Buggy we had no idea how prevalent this disease is in Canada and how many of our customers suffer from it. Canada has one of the highest rates of multiple sclerosis (MS) in the world, with an estimated 77,000 Canadians living with the disease. At Travel Buggy we are proud to support the Multiple Sclerosis Society of Canada and bring awareness to this disease.
ALS Society of Canada
ALS is a disease that gradually paralyzes people because the brain is no longer able to communicate with the muscles of the body. There is no cure for ALS. ALS Society of Canada (ALS Canada) works with the ALS community to improve the lives of people affected by ALS through support, advocacy and investment in research for a future without ALS. We are proud to support this organization.
At Travel Buggy, we are always looking for new ways to help social programs and communities.