CRUZ Scooter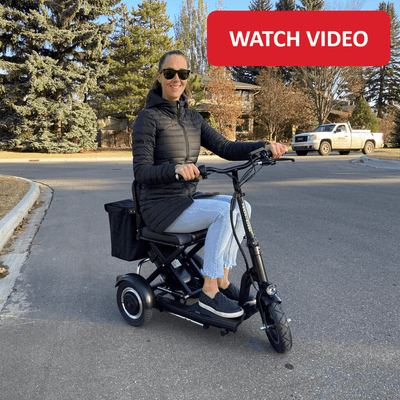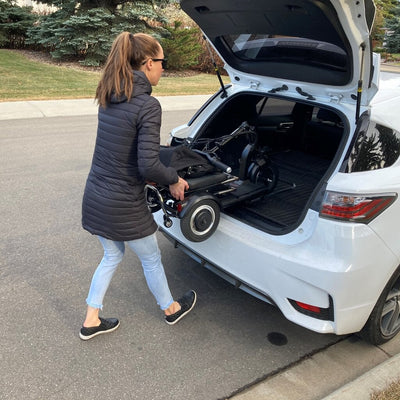 Free Shipping
Across Canada
30-Day Return
Policy

2 Year
Warranty
100% Secure
Checkout
CRUZ Foldable Mobility Scooter
Load It and Go
Weighing only 50 lbs and folding easily into a small compact size, we designed CRUZ to fit your lifestyle. It fits in the back of nearly any vehicle and is quick to load and unload.
Smooth Ride
CRUZ features large pneumatic (air filled) tires for a comfortable ride at all speeds. Plus, CRUZ features a smooth and steady acceleration, no jolts or jerks when driving.
Get Outdoors
Travel Buggy's CRUZ features large wheels and works perfectly on all sorts of outdoor terrains. Plus it has 3 speed levels and a 30 km battery life to keep you outdoors longer.
Well Built & Safe
CRUZ can hold up to 330 lbs and features a strong aluminum frame. CRUZ also has a wide wheelbase making it extremely stable on tight turns and uneven surfaces.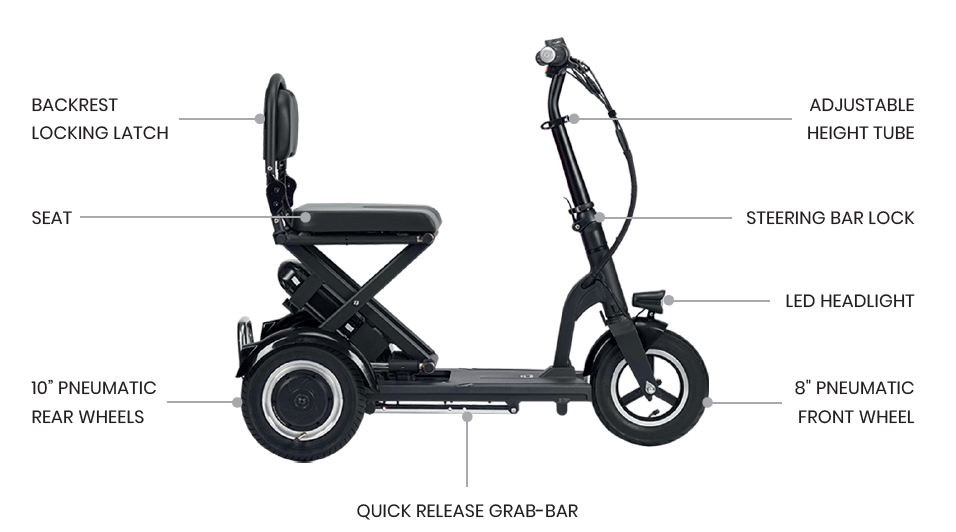 Specifications
Performance Specifications:
Driving Range
18 mi / 30 km
Turning Radius
36"
Speed
2.5/5/7.5 MPH, 4/8/12 KPH
Stopping Distance
5 ft (at full speed)
Drive System
Rear Hub Motor
Obstacle Clearance
3"
Motor Type
36V 300W
Braking System
Rear Disc Brake
Incline Capability
14.0° / 25%
Max Weight Capacity
300 lbs
Dimensional Specifications:
Unfolded Dimensions
39"L x 23"W x 36"H
Folded Dimensions
39"L x 23"W x 21"H
Chair Gross Weight
52 lbs (with battery)
Front Wheel Diameter
8"
Chair Net Weight
47 lbs (without battery)
Rear Wheel Diameter
10"
Seating Width
12.5"
Floor to Seat Height
20"
Seat Cushion Size
12.5" (W) x 12" (D)
Back Support Height
13"
Other Specifications:
Battery Type
Lithium-ion (38V 8Ah)
Charging Time
4 to 6 hours
Batteries Provided
One (1)
Charger Input
100-240V, 50/60Hz (international)
Battery Watt Hour
288 Wh (airline approved)
Charger Output
29.4V 2.0A
Battery Charge Cycles
~1,000
Lap Belt
Not Provided
Tires
Air-Filled (Pneumatic)
Horn
Built-In